Articles: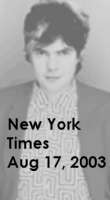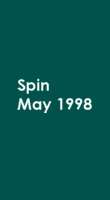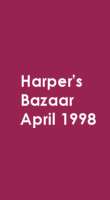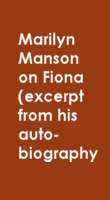 Rolling Stone
October 17, 2003
Fiona Apple Ripe for Return
By STEVE BALTIN




Fiona Apple has some good news: "We're about two weeks from being done," she says of her long-awaited third record, the follow-up to 1999's When the Pawn . . .. She's working in an Los Angeles studio again with producer Jon Brion (Aimee Mann) on the album, which is now likely to come out in February.

The still-untitled LP is tentatively set to include ten tracks. "When I've written ten songs, I'm done," Apple says. Among the songs guaranteed to make the final cut are "Extraordinary," a Tin Pan Alley-esque blend of Tom Waits and Vaudeville, and "Better," an OutKast-like deluge of beats.

This record is the third collaboration for the twenty-six-year-old Apple and Brion, and this time the two have really hit a groove. "Over time," she says, "working with Jon and [drummer] Matt Chamberlain, I know what they're going to have fun doing when I'm writing."

During the time between When the Pawn . . . and the upcoming set, Apple and Brion met for lunch weekly, but "not to discuss work." Then about a year ago, Apple says, "I started to get the itch" after a two-year break during which she did things like hang out with family, friends and her dogs, read, take walks, ride her bike, and work on her art.

Apple didn't listen to much music during the break, but given the disparate sounds of "Extraordinary" and "Better," she did successfully open her work up to new ideas and influences. "I guess it's all over the place," she says. "But I'm too close to the songs . . . You'll just have to decide for yourself."